Upland Child Custody Lawyer
Child Custody & Visitation Laws in California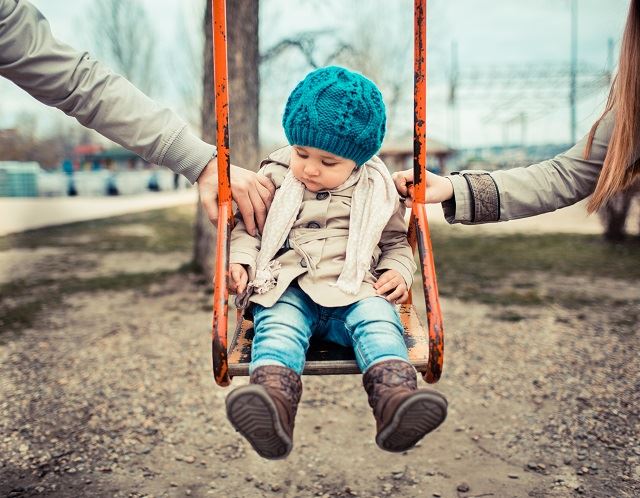 Child custody disputes are often among the most painful aspects of a divorce or legal separation. The experienced Upland child custody lawyer at the Law Offices of Heidi H. Romeo, APLC understands that navigating child custody laws can be confusing and stressful - particularly when one parent is unable to trust, co-parent, or communicate with the other.
How is custody decided?
In California, a judge determines child custody based on "the best interest of the child." They consider the child's health, safety, and welfare as required by California Family Code § 3020 when deciding which parent gets custody, or if both parents will share joint custody of the child.
While this appears to be a straightforward concept, it can be challenging to win a child custody case in California. You must be able to present the relevant information about the child's care in a way that helps you prove that you having custody is in the child's best interests.
Who Gets Custody of the Child in a
Divorce
?
Which parent gets custody depends on each parent's proven ability to care for the child, the child's relationship with each parent, and much more.
The court considers joint custody to be the best situation for every child, if possible, but only after eliminating the possibility of any past history of child abuse, drug use, or domestic violence in the household, etc. If one parent is deemed to be an "unfit parent," then sole custody will be awarded and the non-custodial parent may be given visitation rights.
In cases of sole custody, the court considers which parent seems more likely to promote visits with the other parent and will often take into account the wishes of the child, as well.
The child custody attorney at the Law Offices of Heidi H. Romeo, APLC seeks to hear her clients' concerns and familiarize herself with each unique situation. If necessary, she will interview witnesses or subpoena records, such as educational or medical information; seek to appoint an expert to conduct psychological custodial evaluations; pursue orders to interview the child; or take whatever legal action she deems necessary to protect you and your child.
When Can You Modify Child Custody in CA?
In order to modify a final custody order, you must submit the correct form and request a court hearing. If both parents agree with the modification from the beginning, then court may not be necessary. Furthermore, you will need to be able to explain in detail why this change in custody is needed and in the best interest of the child. The court will examine whether or not there is a "significant" change of circumstances. The Upland child custody attorney at the Law Offices of Heidi H. Romeo, APLC can help assess whether the evidence you can present might be enough to cause the court to approve a modification.
If not, the firm may be able to help you find issues that could be addressed and resolved, such as post-judgment requests for co-parenting classes, anger management classes, restricted alcohol consumption, a review of inappropriate living or sleeping conditions, or a review of corporal punishment.
What Types of Visitation are there in California?
In California law, a visitation order determines how separated or divorced parents will share time with their children. It can also be called "time-share". While there are different types of visitation orders, they are generally decided based on the best interest of the children.
Visitation orders can fall within the following four categories:
Visitation According to a Schedule – This refers to a specific schedule with detailed dates and times for when the parents will have the children. This schedule can include holidays, special occasions, special events, vacations, etc. The parents along with the court will put this schedule together.​​​​​​
Reasonable Visitation – This order is less detailed than the "visitation order according to a schedule". This is a more flexible order as it allows parents to work the schedule out together. This works out well when the parents get along and communicate well. However, if the parents don't get along, it can create a very difficult situation, especially for the children.​​​​​​
Supervised Visitation – This order requires supervision during a parent's visit with the child. This could be determined because of concern for the child's safety. Or it could be used in a situation where the child needs time to become familiar with the parent if there has been a long separation. You can read more about supervised visitation here.
No Visitation – Just how it sounds, this order prevents contact that a parent can have with the child. It's used in the case where a visit would be physically hurtful or emotionally upsetting for the children and can't be solved with supervision.
Need help with child custody or visitation in Upland, California?
In every child custody or visitation case they accept, the Upland family law attorney at the Law Offices of Heidi H. Romeo, APLC works to collect all the information she needs to prepare the appropriate strategy and ensure that the court understands the nature of the case. She prepares every client for the emotionally charged court appearances and aggressively represents them in court. Whenever possible, she strives to resolve cases without the emotional and financial cost of litigation.
The Martindale-Hubbell® AV Rated® attorney at the firm is prepared to stand beside you and guide you through the legal complexities of child custody and visitation laws in the state of California. Contact the Law Offices of Heidi H. Romeo, APLC today for a personal consultation with a knowledgeable family lawyer.