Property & Debt Division in California Divorce
Is California a community property state?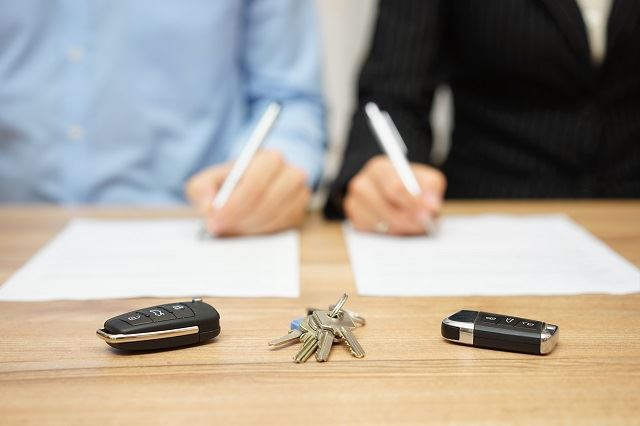 Yes, California is a community property state and follows the legal tradition of community property. In California, any asset that is acquired during a marriage by any means other than gift or inheritance is considered community property - in other words, it belongs jointly to both spouses.
Generally speaking, each spouse is entitled to one-half of the assets acquired and responsible for one-half of the obligations incurred during marriage. This method of division does not mean that every single asset is split down the middle. Community property can be divided in kind by taking its value into account when allocating other assets.
The characterization of property includes determining whether the asset is community or separate property or whether a spouse contributed separate property toward the acquisition of a community asset, as allowed by California Family Code § 2640. This evaluation may also consider whether community earnings or assets were used to maintain a separate property asset. If there is a characterization issue, there may be reimbursement issues or questions of whether reimbursement is warranted.
How Are Assets Divided in Divorce?
Some assets have tax consequences that must be considered and addressed before a court-ordered division can be finalized. There are special orders made to divide pensions, 401(k), 402(b), TSA, ESOP and other benefits to protect them from unnecessary tax consequences. These orders also divide the tax consequences between the parties.
The division of the family residence is often emotional. Dividing real estate in this ever-changing market is often a complicated and time-consuming process.
The experienced family law attorney at the Law Offices of Heidi H. Romeo, APLC recognizes that there are complicated issues involving characterization and divisibility that may arise in a divorce or legal separation case. She represents clients who are in the process of short sale or at risk of foreclosure. She can obtain orders that allow clients to refinance the residence to buy out the interests of the other spouse.
Many spouses acquire businesses during marriage. As an experienced family law attorney, Ms. Romeo seeks to appoint experts—typically certified public accountants—to assess both the cash flow and the value of the business.
Division of Obligations
Obligations regarding community property must also be reviewed to ensure that they are properly divided. Questions about the manner in which the debt was acquired, whether it was acquired for a community purpose, or whether the debt is, in fact, community in nature, is analyzed and explored.
The conduct or misbehavior of one or another spouse during the marriage or during the divorce process is only relevant to community property division if it rises to the level of breach of fiduciary duty. In California, spouses are fiduciaries to each other. Each spouse is required to make a disclosure of his or her income, expenses, assets, obligations, investment and business opportunities.
When representing a client in any community property issue, the Upland divorce lawyer at the Law Offices of Heidi H. Romeo, APLC ensures that the client complies with all disclosure issues to protect the client from the potential penalties that could arise from a lack of disclosure. She also seeks full disclosure from the other party and follows through whenever there are issues of nondisclosure.
Contact the attorney at the Law Offices of Heidi H. Romeo, APLC today!
In the complicated process of property and debt division, it is crucial that you have strong legal counsel on your side to guide you toward a satisfactory resolution. The Upland divorce attorney at the Law Offices of Heidi H. Romeo, APLC is AV Rated® by Martindale-Hubbell® and has 27+ years of experience working in the field of family law in California's Inland Empire.
Don't delay - contact Attorney Heidi Romeo a call today at (888) 880-8803 for a free case evaluation and trusted legal help you can rely on to get you through this process successfully.