Upland Child Support Attorney
How is child support calculated in California?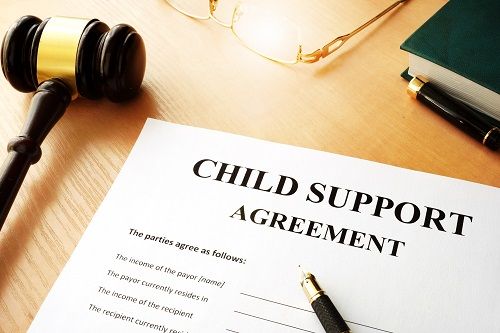 Child support is determined using a formula, so many people assume that it is a straightforward process. It is not. All of the figures, percentages, hardships, and tax consequences must first be reviewed and considered before they can be included in the calculation. An experienced family law attorney can raise and address issues such as the income of each party; whether the income is W-2 income; whether there is overtime or occasional bonus income that has not been included; and which deductions may be included in the computation.
Occasionally, it is even necessary to request that the court find the other parent's income based on ability to earn, or it may be necessary to conduct discovery to ensure that as much information as possible can be gathered.
How Does a Self-Employed Parent Pay Child Support?
If the parent is self-employed, many issues must be considered, such as whether or not the individual is disclosing his or her full business income or whether they should be charged with additional income as a result of deductible benefits they are receiving.
In such a case, it may be beneficial to enlist an expert to conduct a cash-flow analysis of the parent's business and to determine if the following items apply:
Financial hardships, such as supporting children of another relationship
Tax filing status
Dependency exemptions
New spouse income
Mortgage interest and property tax information for each parent
Timeshare, or the amount of time each parent has with the children
Child care costs
Healthcare reimbursements
Need an Upland Child support lawyer?
At the Law Offices of Heidi H. Romeo, APLC, the experienced family lawyer in Upland can make sure that no stone is left unturned in your fight for fair and equitable child support payments. Attorney Heidi Romeo prepares the appropriate declarations and appears in court prepared to present her position as to what the child support calculations should include. When the Department of Child Support Services is involved, she speaks with the child support officer on behalf of clients.
Contact our Upland Child Support Attorney Today
If necessary, the attorney at the firm can file motions to modify or terminate child support; take action to enforce child support orders; or represent clients who have overpaid or who may be entitled to credits as a result of direct support they may have provided. The firm can represent clients who wish to ascertain past-due child support and establish a payment plan or can take action on behalf of clients who have concerns about seeking reimbursements for healthcare expenses.
Every child support case presents its own unique complexities. Don't hesitate to contact our Upland child support attorney at (888) 880-8803 for a free case consultation.