About the Law Offices of Heidi H. Romeo, APLC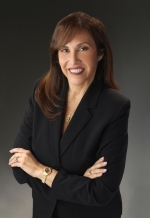 27+ Years Experience in Representing Families
Our firm has a reputation for providing excellent client service, quality legal representation and ethical practices. We have long-term relationships with our clients and work hard to exceed their expectations. Attorney Heidi Romeo and staff work together to anticipate client needs and facilitate regular communications.
With 27+ years of experience, Ms. Romeo recognizes the emotional and financial cost of family law litigation. Thus, she strives to develop goals at the beginning of the case.
She knows how to achieve fair settlements through diligent preparation and skilled negotiation, and will attempt to resolve the case before setting the case for trial. Since family law litigation can significantly impact the lives of our clients, she takes the decision of setting the case for trial very seriously.
Ms. Romeo strives to utilize all resources available to maintain open and regular communications with her clients, which includes electronic communication.
The firm receives the majority of its new clients through client referrals, opposing party referrals, from psychologists and other local family law attorneys.
For more than 27 years, the experienced family law attorney at the Law Offices of Heidi H. Romeo, APLC has appeared and represented clients in the Los Angeles, Pomona, Pasadena, San Bernardino, Rancho Cucamonga, Victorville and Riverside Superior Courts in contested hearings and trials.
Contact us today for your personal consultation in our Upland, California, office.